Work with us
work-with-us
Welcome to Ocean Network Express (East Asia) Ltd.
Ocean Network Express (ONE) was incepted on July 7, 2017 following the liner service integrations of Kawasaki Kisen Kaisha ("K" LINE), Mitsui O.S.K. Lines (MOL) and Nippon Yusen Kaisha (NYK). The new entity functions from its global headquarters in Singapore, supported by regional headquarters in Hong Kong, Singapore, the United Kingdom, the United States and Brazil.
Located in Hong Kong, Ocean Network Express (East Asia) Ltd. is the regional headquarters of the operating company for the business in East Asia region, including Hong Kong, China, Japan, Korea, Taiwan.
Some Facts about Us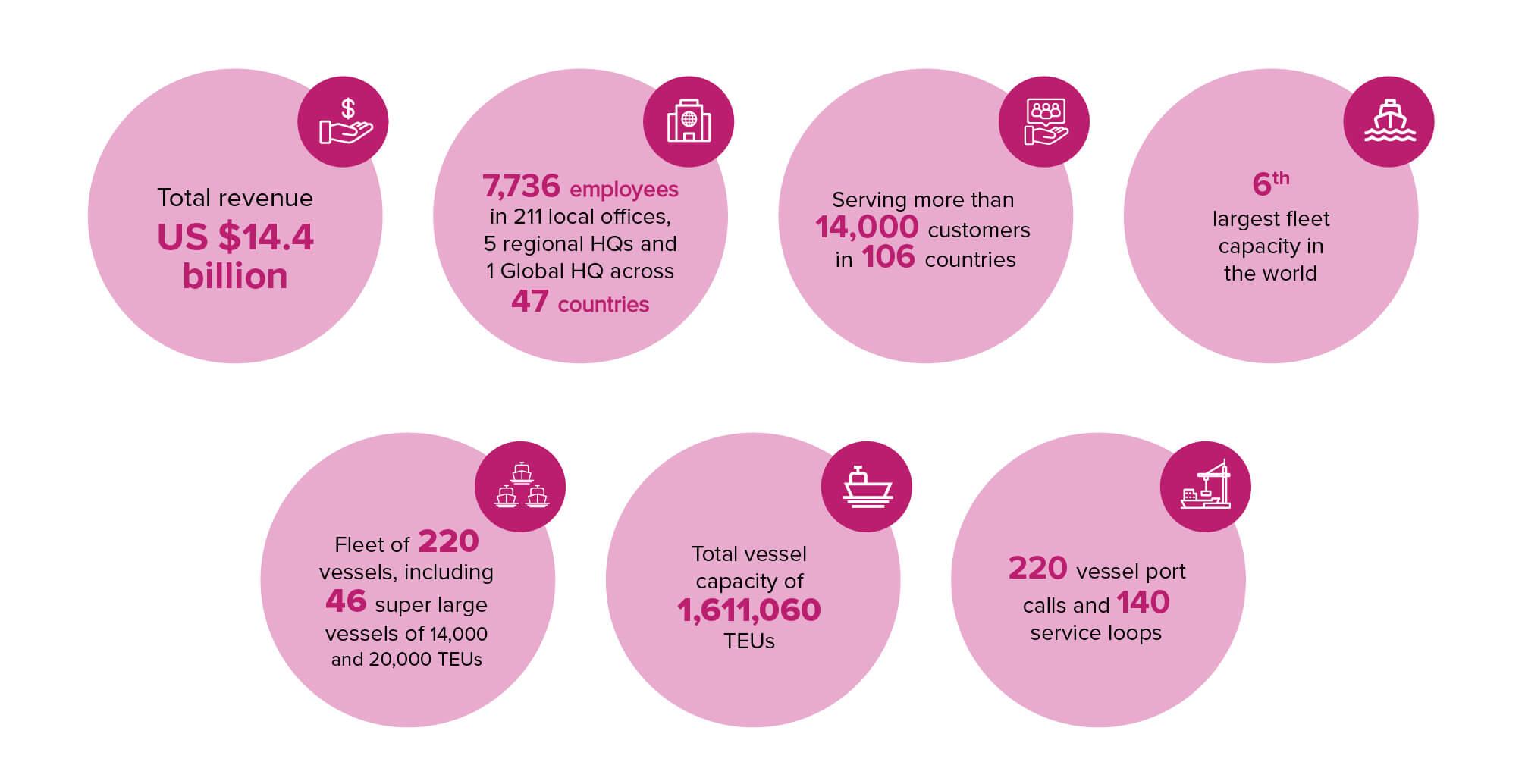 What We Look For
As an equal opportunities employer, we are looking for a diverse pool of graduates and professionals who are intellectually curious, positive, hardworking, adaptable and willing to take initiative to challenge the status quo. You will exhibit the ONE Core Values.
We welcome a diverse range of academic backgrounds – whether you studied business, engineering or science, we believe it is learning agility, interpersonal skills and leadership potential that matter the most.
Job opportunities
job-opportunities
Ocean Network Express respects individual diversity, supports inclusiveness and encourages continuous improvement in our workplace. We do not tolerate the harassment or discrimination toward any of our applicants or employees. We are an Equal Opportunity Employer.
Please refer to here for our current openings.