eCommerce Manage Shipment - Import Shipment Overview (Excluding North America)
<5 December 2022, Singapore> Ocean Network Express (ONE) will launch our latest
eCommerce feature, Import Shipment Overview, that strives to deliver the following services
to our customers:
 Import shipment Dashboard - Information such as Arrival notice readiness, Payment & Invoice availability, Manifest and Surrender information will be easily accessible from the dashboard.
Simple and user-friendly design with 24/7 access to information
Self-service: Print, Email and Chat services for ease of accessibility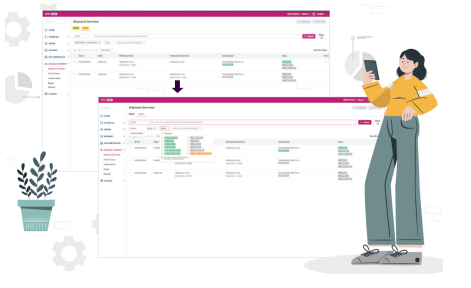 Our commitment is to deliver valuable features in support of your shipment needs. Please get in touch with your sales representative for any additional information. We appreciate your business and thank you for choosing ONE. To explore the new feature, please login to our ecommerce
website: https://ecomm.one-line.com/one-ecom

Please note this release is for all countries except North America. (United States of America and Canada).

Sincerely,
Ocean Network Express Pte. Ltd.
For more information, please click here.